Cowtown is so abundant with wellness lifestyle destinations. Enjoy this Ultimate Guide To Healthy Living In Fort Worth, Texas. You will find the best spots for everything from coffee to spas in this guide!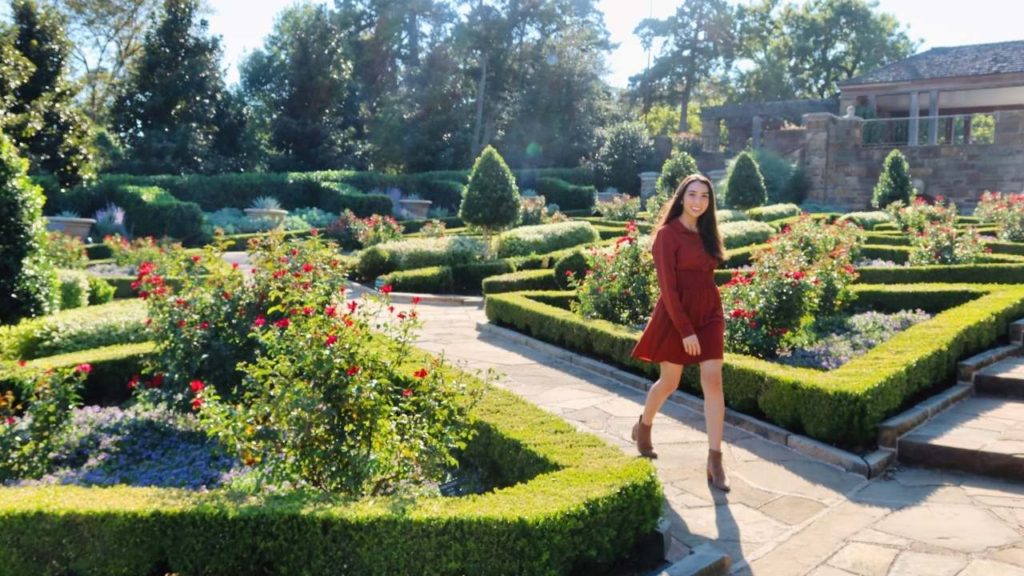 This blog post is a little love letter to the best city I have ever lived in. After 2 years of exploring Fort Worth, I have discovered the best wellness destinations this southern city has to offer. Fort Worth is so abundant in options for clean eats, wellness shopping, boutique fitness, aesthetic dining, and more. I have put together the best of the best in all categories in this Ultimate Guide To Healthy Living In Fort Worth, Texas!
Small, local businesses are the focus of this guide. It is the small businesses that make this city so unique after all! There are a few major retailers that made the list but for the most part, you will be seeing amazing LOCAL Texas retailers.
If a wellness lifestyle is something you prioritize, then you have found yourself in the perfect place! Get ready to screenshot, or bookmark this blog post for later and lets do this!
---
The Ultimate Guide To Stylish Healthy Living In Fort Worth, Texas
Best Healthy Restaurants In Fort Worth
1.) Gemelle
Gemelle is technically in White Settlement, Texas, but is less than a 15-minute drive from most areas of Fort Worth. This is my personal FAVORITE restaurant in the area and is the most "instagramable" spot on the list. They are a garden-to-table restaurant with indoor and outdoor seating.
The menu is their own modern twist on Italian food. The outdoor patio is so picturesque with full-size herb gardens surrounding the tables, plenty of space, photo ops, and a full-service outdoor bar. This is a restaurant you will want to make a reservation for!
Here's my personal order: Start with the crudités, then order the pesto pasta with scallopini chicken for the main course, have a margarita pizza on the table for sharing, and order the lemonade spritz mocktail to drink!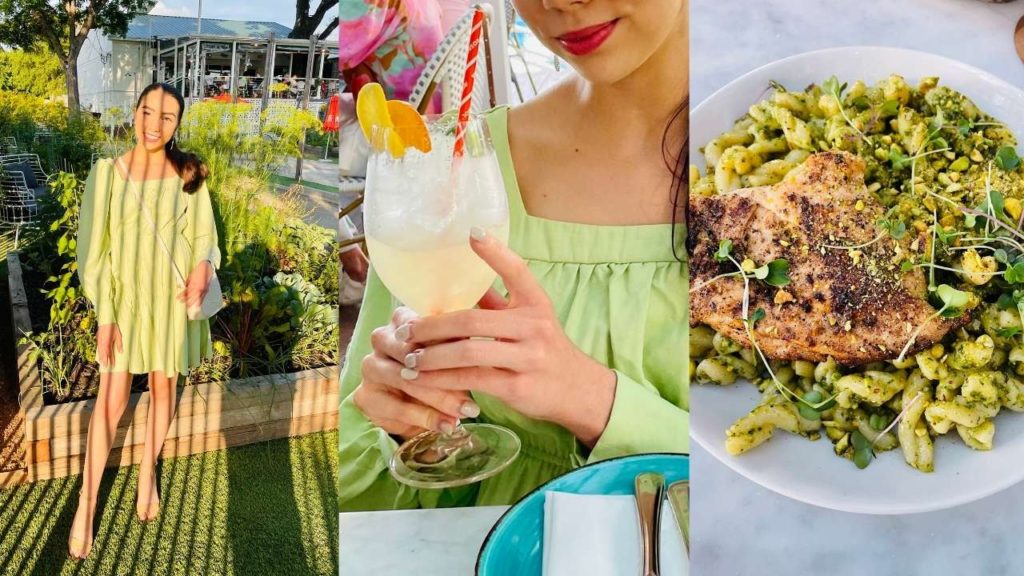 Pacific Table is an eclectic seafood and sushi restaurant located in one of Fort Worth's most popular shopping destinations, University Park. This is one of those restaurants where there is something for everyone on the menu. I love that I can enjoy a veggie burger & salad while my boyfriend has a steak. It's dark, moody, and romantic in the evenings making it a perfect date night spot.
I alternate between ordering The Pecan Veggie Burger (hold the cheese) with the greek salad as my side. The greek salad is a must-try. Another dish that was so healthy & delicious is the miso salmon entree!
---
The Best Casual Healthy Dining In Fort Worth, Texas
Local Foods Kitchen is my favorite place for a quick, filling, and healthy lunch. They have two huge cases of chef prepared foods that you can purchase in large quantities to use throughout the week. They also have a full menu of delicious options that are made to order. Both the indoor and outdoor seating are charming and relaxed. My go-to order is the power salad as a wrap, add avocado, with green goddess dressing. So yum!
Poke-Poke is an amazing hidden gem in the heart of Magnolia Street. We love to go for poke bowls and hand rolls on a night when we want something casual and healthy. Everything is so fresh and high quality! I literally dream of their cucumber, avocado, and tomato salad. My go-to order is the C.A.T salad over white rice, two spicy tuna hand rolls, and edamame.
Luna Grill Mediterranean Restaurant is the perfect spot for a quick, casual, and healthy meal. You can find a wide selection of kebab plates, wraps, bowls, and classic middle eastern staples like hummus. My personal favorites on the menu are the salmon plate, the Santorini bowl with chicken, the beyond burger, and the modern greek salad!
The Best 100% Vegan Restaurants In Fort Worth, Texas
1.) Bentley's Love Vegan Mexican Restaurant
Bentley's Love is a 100% Vegan Mexican Restaurant! The prices are so affordable and the portions are very generous. The menu has so many options and nothing I have tried has disappointed me. They have both indoor seating and a covered patio. You can see a TikTok I made about Bentley's Love HERE. Below is a photo of the Fishless Bowl. So yummy!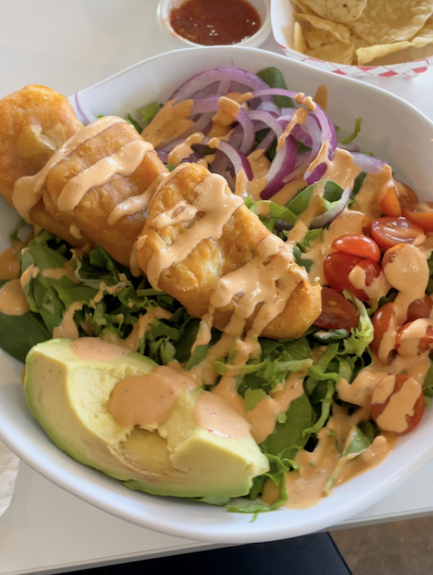 The details of Arcadia shop are written under the coffee section, but I wanted to also list them here, as they have a 100% vegan food menu that is amazing!
Boulevard of Greens is a casual juicery and vegan eatery. It is a great place to grab a smoothie or juice but also a great option for a casual vegan lunch! My personal favorite menu item is the Catalina Bowl. When I eat this bowl I am powered through my entire day!
---
The Best Coffee & Tea In Fort Worth, Texas
Leaves Tea & Book Room makes my heart SO happy! They are a local tea & book store. Leaves has over 50 select teas and selves filled with a curated selection of books. They feature many local authors along with offering wonderful community events. The space is so relaxing.
You can order any of their teas (hot or iced) to enjoy why you sit in the shop. It is the most zen place to get some work done. You can purchase bags of tea to take home with you while you browse for your new favorite book. A few of my favorites on the menu include the Matcha Rose Latte and The Apple Cider Roobios.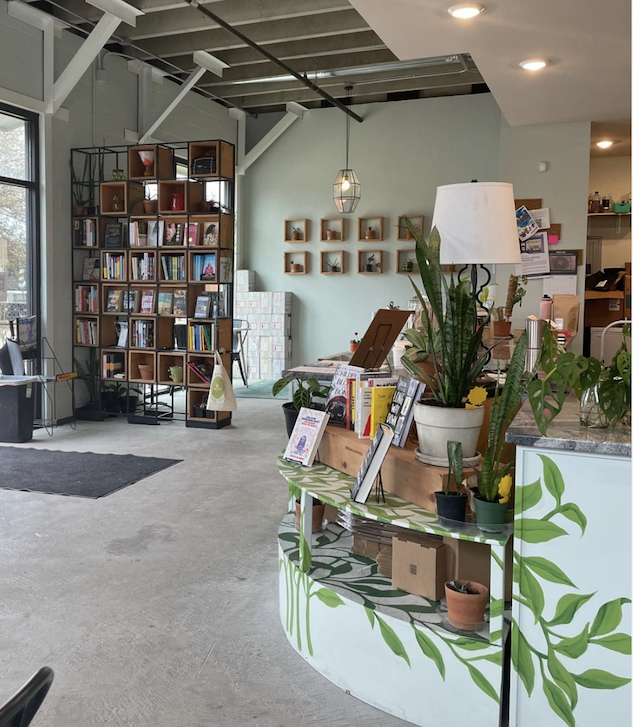 I love Arcadia Coffee for so many reasons. First, they have a food menu that is 100% vegan and delicious. Some of the offerings include the most colorful veggie sandwich and charcoal waffles. They also have an in-house baker who makes fresh vegan bread and pastries every morning. The coffee is great, too. I personally love to order the matcha latte with a GF blueberry streusel muffin. The vibe in the coffee shop is eclectic, creative, and is the perfect working space.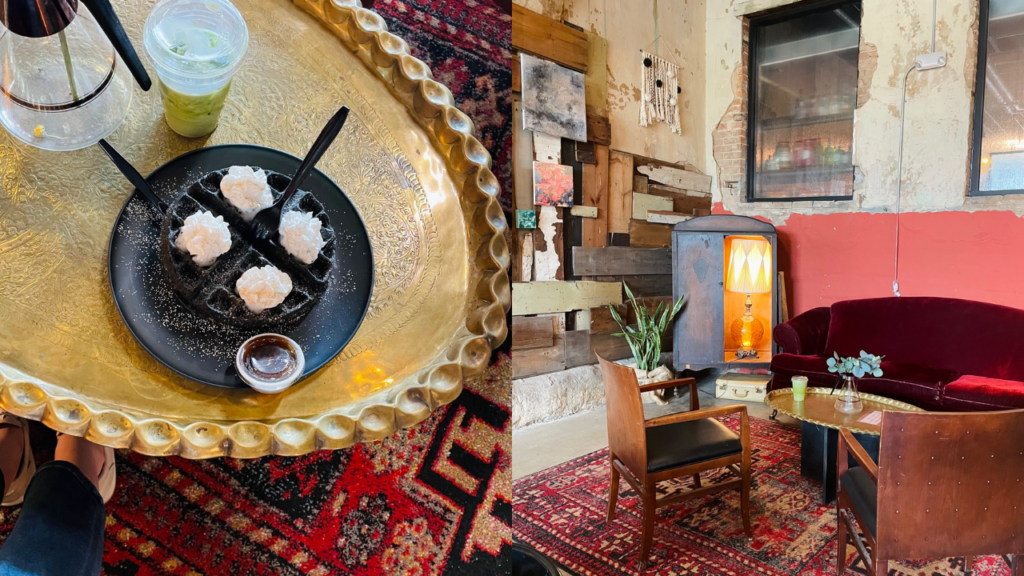 Trinity Coffee Shop is probably the only place in Fort Worth where you can get a shot of 10mg CBD added to your latte. Aside from that, Trinity Coffee Shop has a great menu, aesthetic decor, plenty of seating, and even houses a co-working space. You are greeted with the cutest, photo-worthy mural upon your arrival, shown below. I love the matcha latte (plus CBD, if I feel like it).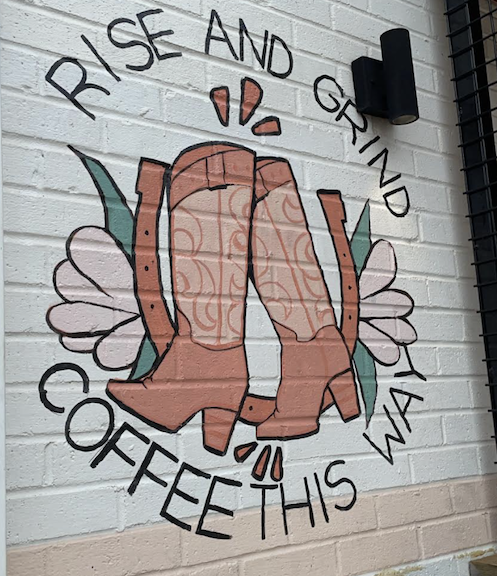 ---
Best Wellness Spas & Clean Beauty Shopping Destinations
Milk + Honey is a full-service spa in Clearfork, Fort Worth. I love that Milk + Honey Spa uses only clean & non-toxic products for all of their services. They have their own line of products that are fantastic (my faves are the body creams & deodorants). I have tried a pedicure, the signature facial, and a 45-minute massage. Every service has exceeded my every expectation. The front of the spa houses a shop filled with a great selection of clean beauty brands and unique wellness products.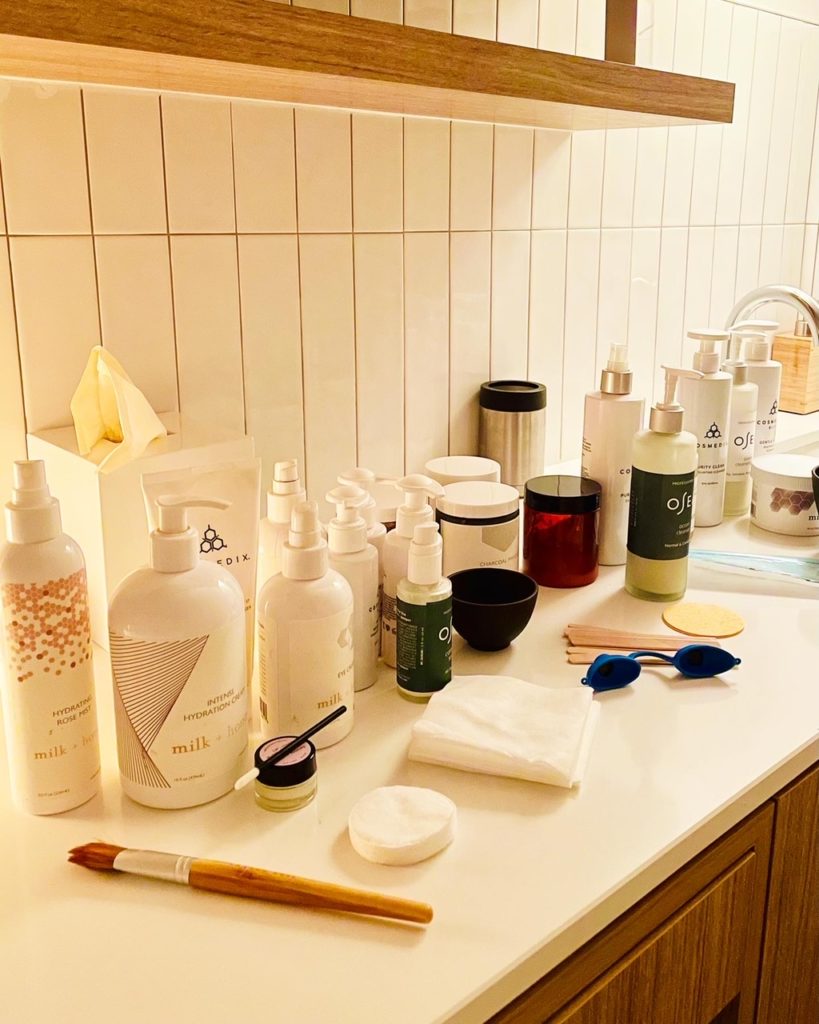 Blue Mercury has the most amazing selection of clean beauty skincare and makeup products. I could browse their collections for hours! The Blue Mercury Store is located near University Place. It is also conveniently located near a Pressed Juicery. So, you can grab a juice, smoothie, or pressed freeze before going to shop for clean beauty products at Blue Mercury!
---
Best Desserts & Treats
I absolutely love to pop into Pressed Juicery for a Pressed Freeze. A Pressed Freeze is a vegan soft served frozen dessert made of simple ingredients such as water, dates, almonds, vanilla extract, and sea salt. They are so delicious, have the best toppings, and even do season flavors. Pressed Juicery is mainly a juice bar with grab & go juices and cleanses.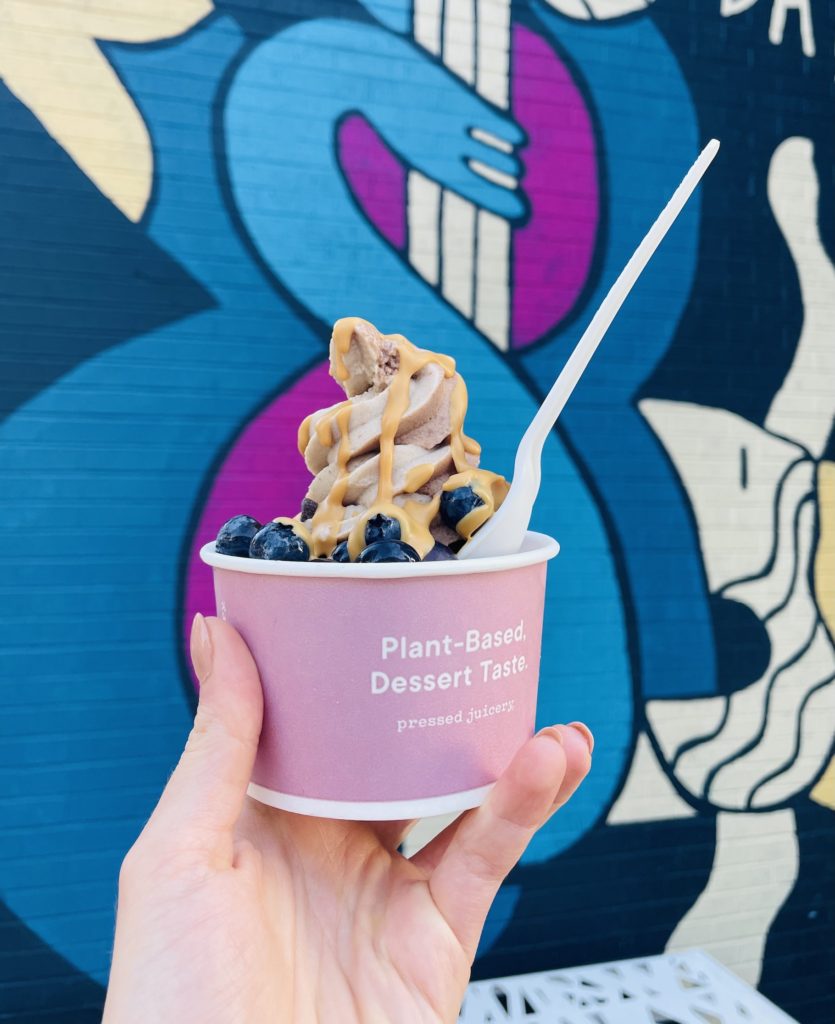 MELT Ice-creams is home to the best vegan ice cream I have EVER tried. They have two plant-based flavor options that are to die. When I say it is the best vegan ice cream, I mean it. There are two MELT locations in fort worth, regardless of which you try, I know you will have a wonderful experience.
Unrefined Bakery is the best gluten-free bakery in all of DFW. They have different items to accommodate every kind of dietary restriction and the staff is so kind. Their menu ranges from pizza crust to cupcakes. They have a large selection of pre-made items if you would like to grab & go. They also take catering orders and offer local delivery. Perfect for family events and office parties.
---
Wellness Shops, Groceries, & Farmers Markets In Fort Worth, Texas
The best selection of wellness goods in Fort Worth is at Sunflower Wellness Shoppe. They have everything you need from wellness products, specialty health foods, vitamins, supplements, natural beauty products, and more. I could stroll the aisles of this place for hours! The staff is so helpful and knowledgeable of the products. It is a great place to go to discover new wellness favorites.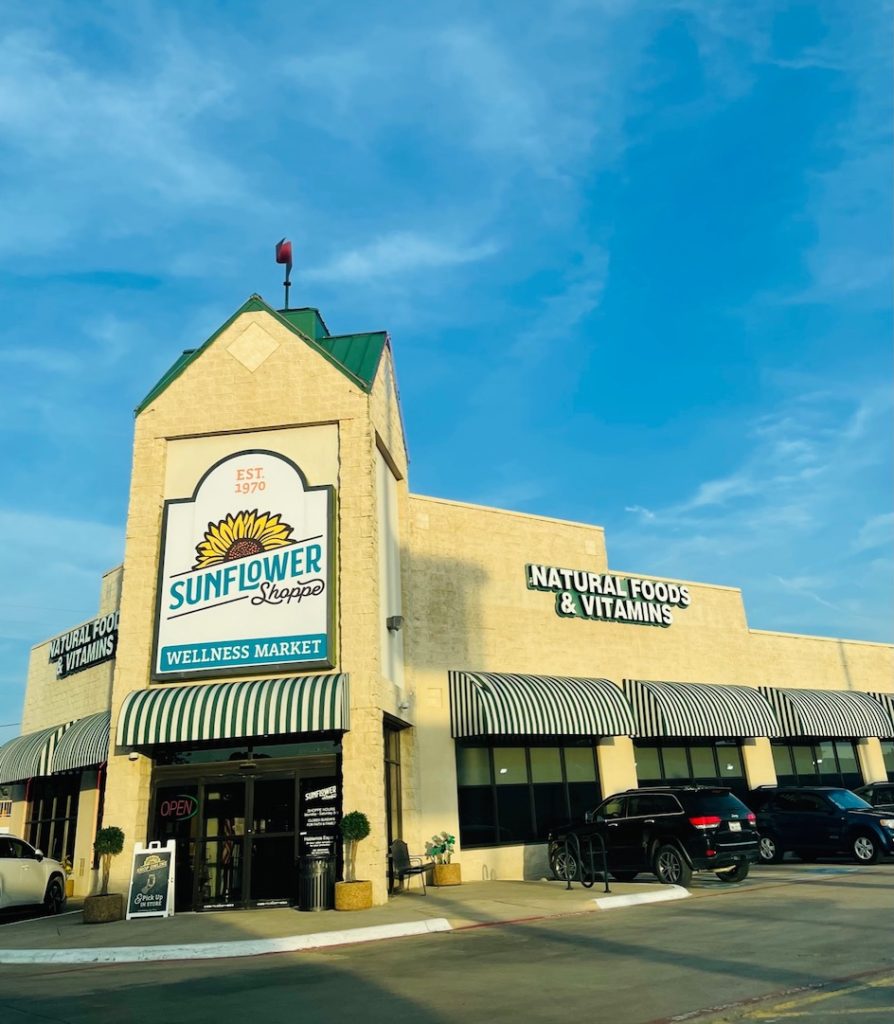 Kick-off your Saturday morning at the Clearfork Farmers Market. The market is open every Saturday from 8am-noon. You can find vendors of every kind, from artisans to local farmers. The market also welcomes many local food trucks for you to enjoy!
---
Best Fitness & Yoga
I love Indigo Yoga's large studio size and that they have so many class styles and times. They offer heated vinyasa and meditation classes. I love that they have a foundations class for anyone new to yoga to learn the basics and to establish good habits for their practice. I always feel amazing when I leave a class at Indigo.
If you like electronic music and your workouts to resemble a literal rave, Zyn22 is for you. Zyn22 is a cycling studio that takes upbeat workouts to the next level. It is a blast and will leave you dripping in sweat. It is intense and definitely got me out of my comfort zone. The staff is so friendly and helpful, especially for first-timers. They also offer HITT classes and personal training. If you want an upbeat, intense, and high-energy workout this may be the perfect place for you!
I love BodyBar pilates because the equipment is so new and really makes a difference in the quality of your workout. I also love that they have two convenient Fort Worth locations, because honestly who wants to drive far for their workouts? The instructors are very attentive, especially to those new to Pilates. They offer multiple class styles and times to accommodate any schedule.
---
Miscellaneous + Shopping + Wellness Lifestyle Destinations
Winton + Wait is Fort Worth's best gift shop with the most unique selection of boho home decor, wellness goods, sustainable fashion, handmade beauty products, and so much more. The owners and staff are so kind and the space is such a dream! You will love walking around their assortment and I can guarantee you will find a treasure to bring home with you!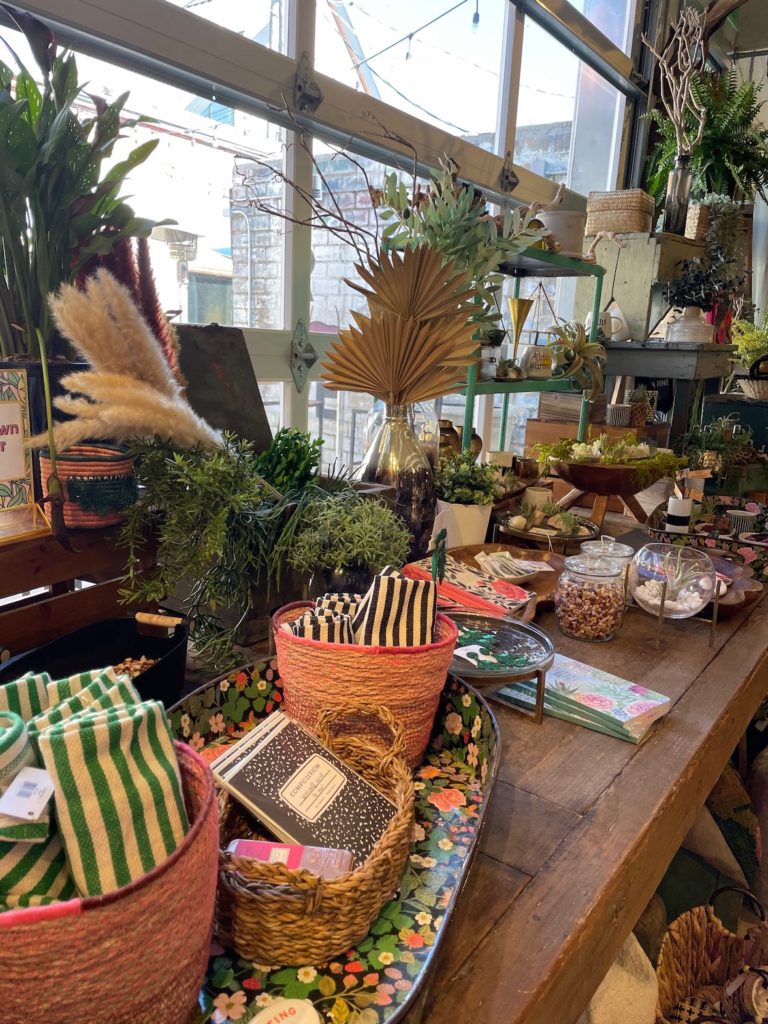 Apothenne Candles is an LA-based candle brand that has made its way to Fort Worth. Their shop & studio is conveniently located in the same building as the gift shop I mentioned above, Winton & Waits. Apothenne Candles are soy candles made with clean ingredients. The quality, smell, and presentation of these candles are amazing. I gifted the Lavender scented one to my mother-in-law and I have never gotten such good feedback from a gifted candle. My whole family RAVED about it for weeks. Apothenne's website and shop also has an amazing assortment of intentional wellness goods and other gift items for you to fall in love with.
Meyer & Sage is a local culinary studio offering grab & go meals, weekly meal delivery services, catering, community events, and more! They offer family-sized meal plans with a menu so diverse, there is truly something for everyone. This is the perfect spot for a quick lunch or for stocking up on pre-made items for a busy week ahead. All of the meals are so colorful, fresh, and inviting.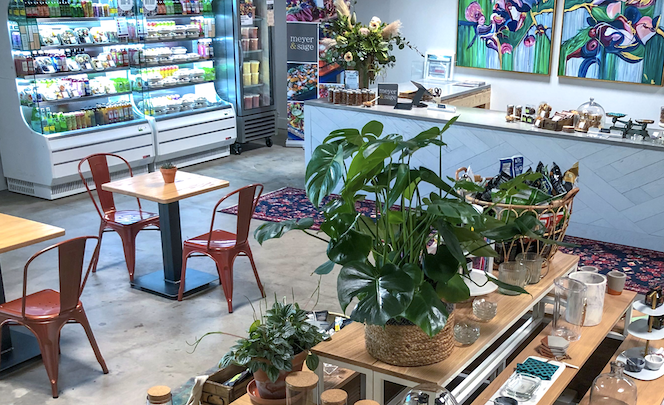 ---
That concludes my guide to Stylish Healthy Living in Fort Worth, Texas! I hope that this list helps to support your wellness lifestyle in Fort Worth and that you discovered your new favorite hidden gem.
Are you local to Fort Worth or visiting? Did I leave out your favorite health & wellness destination that you think would be a great fit in this guide? Let me know in the comments or send me a DM on Instagram. I love to hear from you!
Before you go
Don't forget to follow @radiantly.nourished on Instagram for all things beauty & wellness. I would love to have you join the community and stay up to date on all new blog posts, local finds, hot tips, and more. Click HERE to be taken to the Instagram page!
Thank you so much for reading!
Love,