It is a common misconception that eating healthy has to be more expensive. Check out this list of Groceries To Buy In Bulk To Save Money and you will be in awe of how inexpensive healthy eating can be!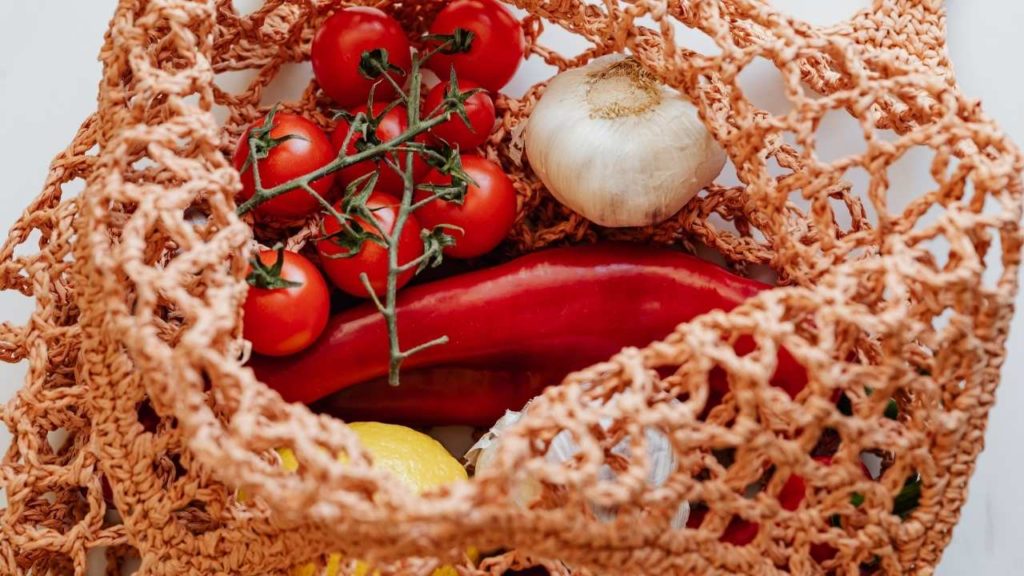 Buying a majority of your groceries in bulk should be one of those standard adult life hacks that everyone knows about. However, it is something that is a lot less common than you would expect for how much money (and time!) this simple switch can save you.
Below is a list of all of the best groceries to buy in bulk to save money. These are all found on Amazon, so you can make use of your prime membership and have all of these groceries at your doorstep in two days. This blog post focuses mainly on grains and grocery staples, as those can be found online unlike fresh produce.
If you are looking for more tips for making eating healthy easier and more affordable, make sure to check out The Radiantly Nourished Healthy Grocery Essentials Printable Shopping List. This free and printable list outlines the necessities of a healthy kitchen and gives you 10+ recipe ideas to get started!
---
1.) Organic Quinoa
This 5-pound bag of organic quinoa comes out to $0.25 per Oz. Which is about 6 cents cheaper per ounce than the one-pound size bag found at most grocery stores.
Try This Recipe: Quinoa Sweet Potato Salad
---
2.) Organic Oats
Organic oats are so versatile and nutritious They have been a staple in my diet for years and feel lost when I do not have any at home. It only makes sence to purchase them in bulk quantities, especially if it saves money!
Try This Recipe: Coconut Blueberry Quick Oat Bowl
---
3.) Organic Brown Thai Jasmine Rice
If you have never tried brown jasmine rice, just know it is delicious and a must-have ingredient. This 8LB bag comes out to 21 cents per ounce which is an incredible deal for organic rice. They also offer 5LB bags if that better fits your pantry.
---
4.) Organic Chia Seeds
Chia seeds are one of those add it to everything kind of food items. These little seeds are incredibly nutrient dense and an essential part of a healthy kitchen. Enjoy them by adding to smoothies, over oat meal, as a yogurt topping, and as an egg replacement for vegan baking.
Try This Recipe: Vegan Chocolate Chia Seed Pudding And Yogurt Parfaits
---
5.) Greens + Superfood Powder
Adding superfoods and organic leafy greens to your diet daily can add up quickly. Having this powder on hand is a great way to know you always nutrient-dense foods in your pantry without going crazy in the grocery store. This greens powder from the Garden of Life is $50 for 60 servings. So, for less than a dollar per serving you are getting incredible ingredients like phytonutrient dense superfoods, fermented foods, probiotics, sprouted ingredients, greens, and more.
Try This Recipe: THE BEST Blueberry Banana Smoothie (just add in a scoop of the above greens powder!)
---
6.) Canned Organic Garbanzo Beens
There is SO much you can do with a can of garbanzo beans. This 24 pack of organic low sodium garbanzo beans comes out to $1.29 per can and is a great deal!
Try This Recipe: Easiest Vegan Chickpea Salad
---
7.) Bulk Red Lentils
Red Lentils are so versitale, delicious, easy to make, and happen to be on of the most protein rich plant based foods. They are a wonderful addition to any healthy pantry!
Try This Recipe: Quinoa, Lentil, & Veggie Grain Bowl
---
8.) Organic Unsweetened Shelf Stable Almond-Milk
I go through almond milk at recond speeds in my house because I use it for everything from daily smoothies, oats, and coffee. I love having a 12 pack of bulk shelf stable almond milk on hand so that I never run out and I can use it as much as I please (while saving money!).
Try This Recipe: Easy Recipes For Ripe Bananas – Using Peanut Butter, Oats, and Bananas
---
Now That You Are Getting Stocked Up On Bulk Groceries, You May Be Looking For Chic Storage Containers.. Here Are A Few Of My Favorites:
I hope that you found this list and recommended recipes helpful and that they can make your life a little bit easier! Please let me know in the comments if you were able to try out any of the recipes!
To learn more about the Radiantly Nourished Blog please visit my About Page and consider connecting with me on Instagram, Youtube, and Pinterest. 
Love,
Jordana
READ NEXT: